Discover how Burger King saved 17% in energy
To achieve efficiency in a restaurant's energy consumption is a massive challenge. Water, gas, electricity...energy is key for good performance in the kitchen and dining room.
However, it is not impossible! Thanks to energy management technology, Burger King managed to save 17% on its energy costs, quickly and easily.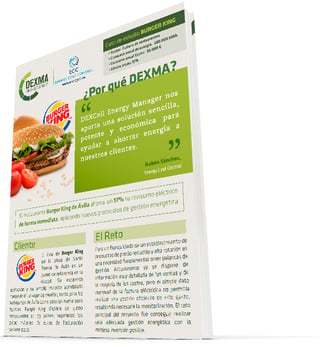 Download the Case Study
Read the success story for free and:
Access the energy efficiency stats of Burger King's project
Discover how a restaurant can save energy in a quick and easy way
Learn new efficiency techniques for your energy plans